As Thanksgiving approaches, many of us are filled with anticipation for the delicious feasts, quality time with loved ones, and moments of gratitude that this special holiday brings.Thanksgiving is also a time to reflect on our blessings and extend a helping hand to those in need. In this blog post, we've put together some Thanksgiving events and ways to give back to our community that not only remind us of the true spirit of the holiday but also allow us to make a meaningful difference in the lives of others.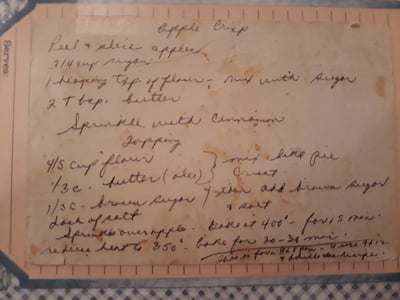 Something fun we'd like to share with you!
Jodi, our bookkeeper has had this delicious apple crisp recipe in her family for years, handed down to her by her mother, "Grandma Norma".
We are sure this dish will become a new family favorite at the Thanksgiving table!
Click here for a printable recipe card!
"Trees of Life" Lighting Ceremony
Date and Time: Saturday, November 11th 5:00pm
Location: Colorado Springs Pioneers Museum - 215 S. Tejon St. Colorado Springs, CO 80903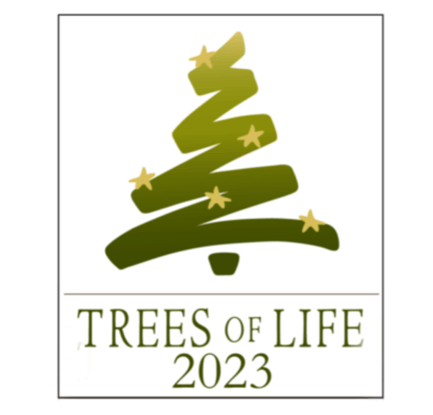 This annual winter celebration is a time-honored community tradition sponsored by the Pikes Peak Hospice Foundation, 2023 marks the 39th year for this event. You can donate to this event by purchasing of a light, an ornament, or a starburst. During the ceremony the trees surrounding the Colorado Springs Pioneer's Museum are lit in memory of thousands of loved ones. The ceremony begins with a tribute to military and first responders with the illumination of a special red, white, and blue tree.
The Pikes Peak Hospice Foundation has been providing patients and their families physical, emotional, and spiritual support during their end-of-life journey since 1980.
There are several different ways to honor your loved one and make a donation which can be done online at https://pikespeakhospice.org/trees-of-life/.
"Stuff the Truck" with Kilo 94.3 benefitting Salvation Army
Dates: Friday, November 17th – Sunday, November 19th
Location: King Soopers - 7915 Constitution Ave Colorado Springs, CO 80951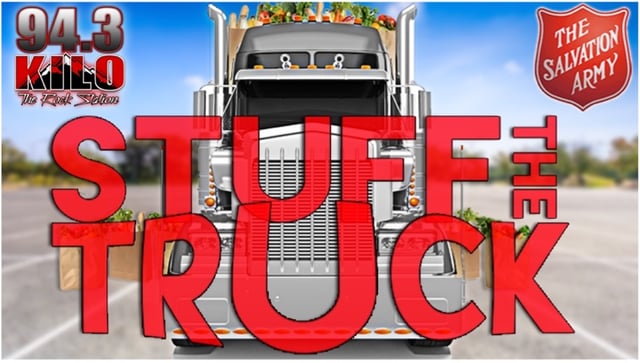 Join Kilo 94.3 – The Rock Station along with King Soopers and our local Salvation Army for the annual "Stuff the Truck" event. All donations go to local families across El Paso County, you can help by donating a food bag or a monetary donation.
The Salvation Army provides over 400,000 meals, food bags, basic need items, and other services each year to individuals and families in our community. To learn more visit https://kilo943.com/kilos-stuff-the-truck/
YMCA Turkey Trot "Huffin' for the Stuffin"
Date and Times: Thursday, November 23rd
Kids' Tiny Trot begins at 8:15am - Turkey Trot 5K begins at 9:00am
Race packet pickup: November 21st and 22nd between 10:00am-6:00pm or the morning of the race between 7:00-9:00am
Location: Briargate Family YMCA - 4025 Family Place Colorado Springs, CO 80920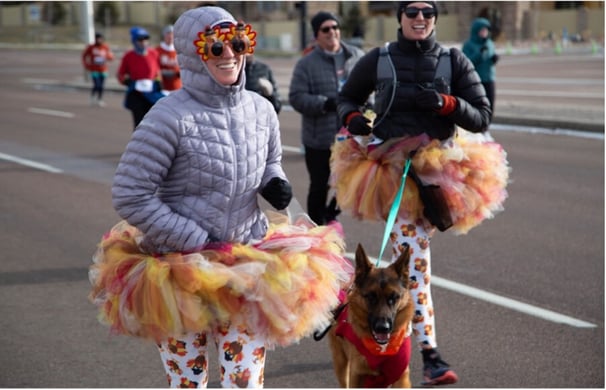 The Turkey Trot is an annual community event benefitting the YMCA providing support to families or individuals in need. 2023 marks the 26th year for this fun event.
The YMCA of the Pikes Peak region has been serving residents in our area for over 140 years by buildings strong kids, strong families and strong communities.
Pricing to register for the race varies by age group. For more information, registration, and a race map visit the YMCA's website at https://ppymca.org/programs/health-fitness/races/turkey-trot-5k.
This Thanksgiving let's make it a season of both thanks and giving. By participating in community events, donating to food drives, volunteering at local shelters, or simply showing kindness to those around us, we can ensure that the true essence of Thanksgiving endures. In doing so, we not only create cherished memories with our families and friends but also strengthen the bonds of our communities.